Capturing videos have become ubiquitous. It is in the current trend. We all love capturing videos wherever we go be it at the restaurants, malls, parks, amusement parks, birthday parties or just random shoots at home. We capture videos with our phones or cameras and upload them on Facebook, Instagram, TikTok or even YouTube if you have a channel.
Everything is smooth, just a little catch. You cannot just upload the raw videos on any of these popular platforms with thousands of viewers. Raw video clips have unwanted segments, embarrassing parts, and too much background noise that make them less appealing. So, one part is capturing the videos but the real part is then editing those videos and making them a real piece of art. Professionals use some high-end video editing software that are bulky and takes years to master. However, you can use some easy to use video editing tools that can give finishing to the videos just like a Pro. Finding the right video editing tool is hard but we have made that job easy for you.
Download the Wondershare DemoCreator for Windows for free and let the magic happen. Believe me, it is one of the coolest video editing software that takes almost no time to get used to. The tool is highly user friendly and you can achieve the level of perfection you want within no time.
Wondershare DemoCreator
A really helpful tool created for all the video enthusiasts out there. DemoCreator helps you edit the videos and give them perfection.
This tool works as an all in one video processing tool. You may not only edit the videos with DemoCreator but also capture clips, capture screens or record audio. All these features are available for free usage.
Before we get into the working of this software let us go through the key features.
Record Computer Screen
You can record your computer screen for creating webinars or tutorials. DemoCreator makes it incredibly easy to record the computer screen along with the audio. You can even select what part of the screen you would like to record.
Capture Web Camera
Create training videos for your YouTube channel or online courses with ease. You can customize the recording parameters. This feature comes very handy to create how-to videos and record the voiceovers.
Powerful Video Editor
The video editor is packed with efficient features. Anything that you would like to do on your video to make it professional. The tool lets you add annotations, rotate clips, add transition effects, resizing, cut or crop certain parts of it.
You can also denoise the video, add audio clips, draw border, split video or trim them.

Game Enhanced Recording Mode
Record the best moments of your game and add narratives and comments on it. With DemoCreator you can create a professional recording of your games and upload them on social media networks.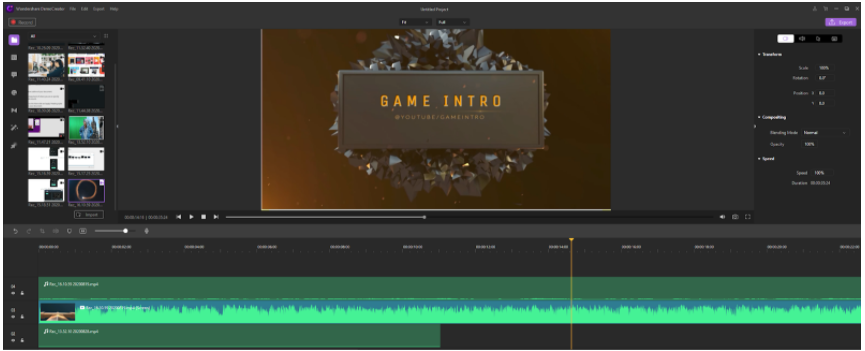 How to Use DemoCreator
Now that we know all the powerful stuff that DemoCreator is capable of doing its time to get into the how. Before moving forward, download Wondershare DemoCreator for your system.
Step 1: Launch DemoCreator on your system. Quick capture is for screen recording and Video editor is for editing your videos.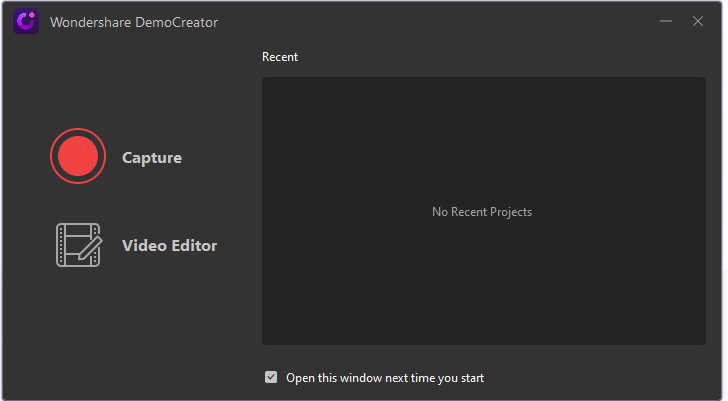 Step 2: To edit the videos simply import them to the platform.

Step 3: Now, you will see a lot of editing options on the left and right sidebar. You can add a title to the top of your video at the beginning, add text at places, add animated effects or emoticons, add transition effects like box turn, cube, dissolve, evaporate, etc. Use the slider at that bottom to skip to various parts of the video for adding effects.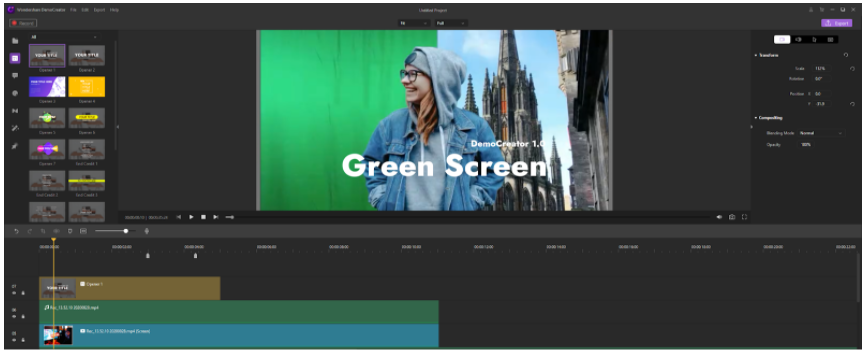 Step 4: You may also add audio and effect. Customize the audio level. Remove background noises to add that crystal clear and professional effect to the video.

Play the video to check the effects and if you need to edit it any further.
Step 5: Save and export the video.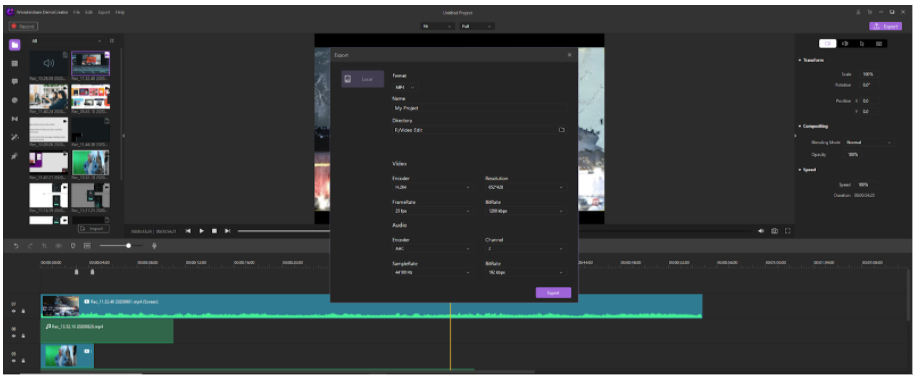 Final Words
I think DemoCreator is the all-in-one video processing tool that we have been looking for. It is perfect for all the scenarios. You can easily record a video for webinar, record games, capture screens with audio, Screencast or edit the videos with just a couple of clicks. Anyone can easily use this software. The free version offers a lot of efficient features and they provide a very affordable premium versions with life-time tech support.