It's not a secret that we are all obsessed with the lives of our famous popstars and celebrities. We want everything that they have. Their clothes, their shoes, what they eat, where they eat, their favorite holiday destinations, etc. But more than all of the above, I think we are most concerned about how they make so much money. One search on Google about the net worth of our favorite celebrities and pop stars and all you get to see is a figure that begins at the billionth mark. So, what exactly is it that our most favorite celebrities do in order to make that happen? Do you also wonder about how do singers make money? Well, here are 10 of the many ways via which pop stars and celebrities make all that cha-ching.
1. Live Shows
Your favorite pop stars and celebrities may go triple platinum with their latest musical creations and get over a billion likes and even more views on YouTube. But that doesn't stop them from performing at live shows and mesmerizing the audience with their talent. Their shows are almost always sold out and the sale of tickets finishes faster than you think. I suppose the absolutely jam-packed stadium dancing and rocking to the tune of their favorite chartbusters is a sure giveaway when I say that these celebrities are not walking out of here without inflating their bank accounts by at least a few millions if not billion. This is clearly how to make money singing.
2. Merchandise sale
Everything the celebrity wears becomes a treasured possession for their most loyal fans. You want the same hat that is on their head or put on the same shoes that they are wearing. The sale of merchandise is just another way celebrities end up with a lot of money. And beyond their personal possessions, autographed t-shirts or autographs CDs make just about the same amount for the celebrity in question. Today, merchandise has gone digital as most singers make sure that their songs are available on iTunes.
3. Teaching
Now, I know this might sound slightly weird but many eminent celebrities are actually tenured professors in various universities. And no, these are not some out of job has been celebrities. I am talking about mainstream, Oscar winning, blockbuster movie churning actors and filmmakers. To give you a couple of names, let's start with Spike Lee who happens to be a tenured professor of filmmaking at the New York University. Other mainstream names that you can find in this illustrious list includes Angelina Jolie and Mathew McConaughey. Even the lovable Oprah had stepped into the shoes of a teacher during her primetime career.
4. Advertisement
This one is an easy guess considering how every big-time celebrity of the world has at least a few multi-million-dollar endorsements. Some of them even happen to be the brand ambassador of a certain company, that makes billions using the celebrity on their billboards and social media updates. The trick is simple. The celebrity with the most following on social media usually gets the highest paid endorsements. Brands love to display their connection to an artist, and the artist just gets paid for the same.
5. YouTube shows
So far, we only spoke of established mainstream commercial celebrities and their money-making strategies. But thanks to the advent of social media, fame and money have become an easy game for millions of netizens who make a living by posting their videos online. YouTube sensations such as Lilly Singh have become as much an integral part of the pop culture as any other major celebrity. The more the views, likes, shares, and subscriptions, the more the money that flows in their way.
6. Launching their own brands
Many celebrities have decided to conquer the business world after having done the same in their respective field. From high fashion, to luxury goods, to liquor, celebrities have been launching their own brands and thanks to their already booming fan following, their products get sold out almost immediately after they hit the stores. Some of the most famous names in this respect include Beyonce's Ivy Park, Rihanna's Fenty, and Victoria Beckham's Victoria.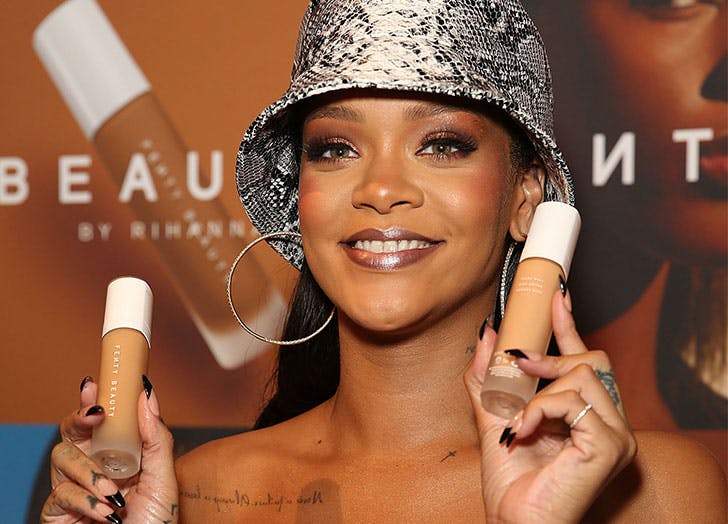 7. Restaurants and hotels
The business ventures of celebrities are not only limited to the world of fashion. They have even made their way into the world of restaurants and hotels. Once again, the names in this list are those that have ruled the world of pop culture (and some even continue to do so). The Greenwich Hotel owned by Oscar winning legend Robert DeNiro, the Gwinganna Health Retreat owned by Hugh Jackman, and the Blackadore Caye owned by Leonardo DiCaprio are just a few names to begin in this long list.
8. Production houses
It is only natural that after having starred in multi-million-dollar grossing blockbusters, celebrities would want to launch their own production house to experience something similar but without having to be in front of the camera. Some of the most influential celebrities of the world have now turned into producers and make movies that gross into the billions. And the best part is, they get to keep a lion's share of that. Brad Pitt's company Plan B has produced some of the most acclaimed movies of all time which have also been the biggest money spinners of that year.
9. Real Estate
This is a much lesser-known venture among our favorite celebrities and does not feature too many names. And yet the ones it does have made too much money to entice other celebrities to take a shot at that. The most prominent name that comes up in this list, is that of Ellen DeGeneres who sold a house for $55 million and earned a profit of approximately $15 million.
10. Tipping the paparazzi
I deliberately kept this for the last since this is the least favored way of making money by celebrities, and yet there are plenty of examples to that effect. What usually happens is that celebrities inform the paparazzi about their whereabouts to have their pictures clicked. Once they appear on a website or even a magazine for that matter, the celebrity gets paid their due for their part. And trust me – that is a lot!